What are Stem Cells?
What Are Stem Cells, Where Do They Come From and Can They Help Me?
Perhaps easiest way to define a true stem cell is to describe it as an immature "teenager" cell that hasn't decided what it wants to be when it grows up. We call this pluripotentcy… in other words the cell can develop by a process of differentiation into many different types of cells such as skin cells, nerve tissues, cells that make up bone, cartilage or soft tissues such as ligaments and tendons. Thus, stem cells are a key component of regenerative medicine, as they hold the key to open the door to many new and exciting clinical applications.
There are mainly two different types of stem cells… embryonic and adult. While embryonic stem cells hold the most promise, there are often numerous ethical concerns that arise from their use since they are best harvested from a developing fetus. Scientists are trying to understand how these cells work and hoping to be able to replicate these types of immature pluripotent cells without crossing any ethical barriers. Currently, the closet we can get to fetal tissue without crossing an ethical barrier is to harvest tissue from the afterbirth of a healthy mommy and child such as the placenta or umbilical cord. While not true stem cells, these tissues can replicate part of the function of a stem cell which have been shown to stimulate new tissue growth by delivering high concentrations of growth factor to the site of injury and deliver something called extracellular matrix, which acts as a protein scaffolding for new tissue growth.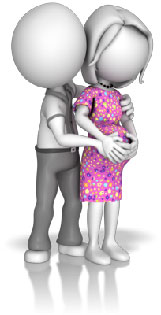 Adult stem cells, by definition are matured stem cells that typically come from ones own tissues such as blood (platelet rich Plasma or PRP), bone marrow or even belly fat aspiration. However, these cells are not considered to be nearly as viable in regards to regenerative properties since they have already been exposed to a number of stresses that occur to our bodies such a exposure to illnesses, food and drug toxicities as well as the typical and gradual degradation that comes with normal aging.
Stem cell Thechnology Availability
While true embryonic/fetal stem cells are difficult to get due to governmental restrictions and further discussion is needed regarding the ethics involved, embryonic derived tissues such as amnion/chorion and umbilical cord (Wharton's Jelly) are readily available for use today. With that being said, most insurance companies have not developed coverage policies for this as they are often deemed as "investigational" or "experimental" and will likely not consider them until more research is published regarding its efficacy. It is important to note that to my knowledge, there have been no reports in the current literature of any negative or adverse effects of amniotic derived tissues. In other words, the main risk of their use is typically financial as if they do not work, they will not make your condition worse, but you will be out the money you spent to acquire them… which depending on the clinic you get them from can be quite expensive. While there is a lot of excitement and recent media coverage about the emerging field of regenerative medicine, unfortunately there are several clinics that are taking advantage of this and making false claims about their use of "stem cells"… and charging a small fortune for access.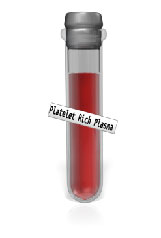 Insurance typically doesn't cover adult stem cell harvesting procedures such as Platelet Rich Plasma or bone marrow or fat aspirates. While there are no ethical issues in taking tissues from your own body, several recent studies have shown that the actual amount of growth factor that is available in these tissues varies greatly per individual, per harvesting method and viability when compared to embryonic derived tissues, especially umbilical cord with Wharton's Jelly. Also, I have personally found that the body has a pretty intense inflammatory response to the use of these tissues which can lead to more post procedural discomfort, especially when injected into a joint, ligaments or tendons. With that being said, there are certain indications/applications where this may be beneficial such as when cadaveric bone grafting is used and soaked with a patient's own bone marrow aspirate to mimic their own bone and increase the body's "acceptance" of the graft tissue.
At Alexander Orthopaedic Associates, we have incorporated many of the benefits of regenerative medicine into our approach and can provide access to both embryonic derived tissues for injection in the clinic or use during surgery, as well as adult stem cell harvesting. Please discuss this with one of our doctors to see if any of these options are right for you.